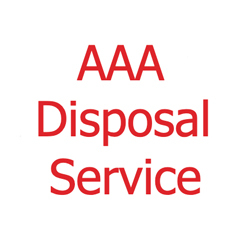 Class A and B CDL Drivers
Buckner, MO
Paid personal time, 401K / Retirement plan, Paid holidays, Paid vacation, Vision Insurance, Dental Insurance, Life Insurance, Health Insurance
AAA Disposal Service in Buckner Missouri is looking for Class B CDL drivers and Class A CDL Drivers to join our team.
The Class B CDL position we are looking to fill is for a residential trash route that works Monday – Friday and some Saturdays. Routes start at 5:30 am and most routes are completed by 2:00 pm. We work in all-weather elements (rain, snow, sunny).
The Class A CDL driver position will haul a minimum of three loads a day from our transfer station in Buckner MO to the local landfills.
We offer Weekly Pay checks
Year round work with dedicated lanes and home every night.
We are looking for someone that can:
Maintain a positive company image during company interactions.
Operate all equipment in a safe and efficient way complying to all relevant policies and procedures.
Follow a specific route log for the daily pick-ups and report any missed or overages to proper personnel.
Be able to get in and out of the truck to help in trash collection as needed.
Follow all local and federal traffic laws.
Assure loads are stored securely.
Report malfunctions and repairs needed to supervisor and maintenance.
Conduct other duties as required.
Company offers weekly pay, and great benefits.
AAA Disposal is an equal opportunity employer and does not discriminate on the basis of race, national origin, gender, gender identity, sexual orientation, protected veteran status, disability, age, or other legally protected status.
We offer the following benefits:
401(k)
401(k) matching
Dental insurance
Employee assistance program
Employee discount
Health insurance
Paid time off
Schedule:
Monday to Friday
Year round work
License/Certification:
Class A or B License (Required)
Orientation location:
31103 E. Blue Mills Road, Buckner MO 64016
This Job Is:
A job for which military experienced candidates are encouraged to apply
Open to applicants who do not have a high school diploma/GED
A "Fair Chance" job (you or the employer follow Fair Chance hiring practices when performing background checks)
A good fit for applicants with gaps in their resume, or who have been out of the workforce for the past 6 months or more
Open to applicants who do not have a college diploma
Benefit Conditions:
Waiting period may apply
Only full-time employees eligible
COVID-19 Precaution(s):
Social distancing guidelines in place
Sanitizing, disinfecting, or cleaning procedures in place
We are an EOE employer
Minimum 2 years previous heavy load hauling in tractor-trailers, grain trailers or long bed dump trucks for Class A CDL position

Have a valid Class A or B CDL in good standing for either position.

Have a valid CDL license with no major violations in the last 5 years.

Have a valid medical card including long form physical.

Must be dependable with great attendance and punctuality.

For Class A position the salary is paid per load.
21018942